I made this card for challenge #2. It's a Father's Day card for my father-in-law. I still have one more Father's Day card left to make.
Challenge #2:
Symmetry. Make both sided symmetrical or mirror like.
paper - Old Guys Rule "Tea Time and Golf Balls"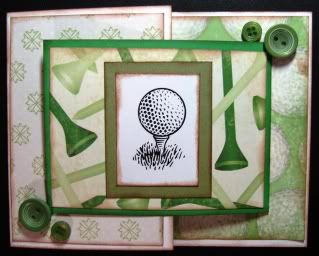 Do you like this card? It will be card class #5 on the pieces of paper forum. This class will be held on Monday, June 15th.